Name: Hamish
Nationality: Born in Sri Lanka with mainly Dutch and English heritage.
Years Playing Cricket: 43
Years Coaching: 27
Coach Level: Level III High Performance
Favourite Teams: St George DCC, Sixers, NSW, Australia
Position: Bowling Allrounder
Favourite Current Player: Kurtis Patterson, Steve Smith
All-Time Favorite Player: – Kumar Sangakkara
Favourite Cricket Memory: Anytime playing at Hurstville Oval for St George DCC
Favourite thing about Norm O'Neill Cricket Training Facility: See the place constantly full of keen cricketers who are passionate about the game and want to improve.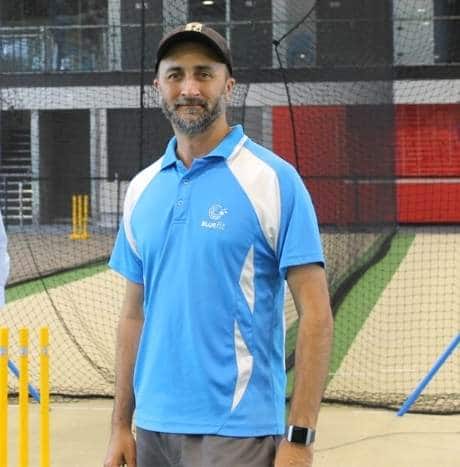 The Norm O'Neill Cricket Training Facility is a state of the art community training facility located at the Penshurst Sports Precinct and includes six indoor synthetic wickets and six outdoor turf wickets. For all bookings, lesson enquiries or net hire please reach out to Hamish and the team on info@normoneillcricket.com.au or 02 9053 4567!